Psychotherapy
Rated by Washingtonian Magazine as one of the area's top therapists, my work with individuals and couples covers a wide range of challenges. Many of my clients come for help with one of these primary concerns: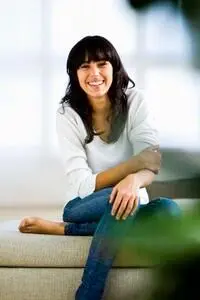 Depression
Anxiety
Relationships
Separation and Divorce
Grief and Loss
Mood Swings
Self Esteem
Life Goals and Meaning
Maturation
Adjustment to Profound Life Changes
You can also request a video consultation by clicking
here
to get a sense of whether we would enjoy working together and to understand what next steps would be most helpful for you. I realize that this is probaly a difficult time for you and look forard to discussing your situation with you in more detail.
Executive Coaching and Stress Management
Life is difficult and stress can sometimes reach unmanageable levels. In addition to personal unhappiness, this can lead to reduced productivity, a lowered immune system, frayed personal and professional relationships and career damage. Many executives and partners in our area suffer from stress that is less than optimally managed. I offer one-on-one coaching designed to enhance your ability to succeed -- even under difficult circumstances.

Questions?
Please contact me at [email protected] to schedule a complimentary 20-minute consultation. This consultation implies no obligation for either of us, but provides a chance to understand something about your situation, get a sense of whether we would work well together and talk over next steps.